Daily
Notes to self
Photolog
Sketchbook
Travels
Recent Posts From
Thisfascinatinglife
Une nouvelle année s'en vient, c'est le temps des bilans, et des résolutions! Pour vous aider à faire le point, à clarifier votre vision et à garder le cap sur celle-ci, Imagine vous propose en 2014...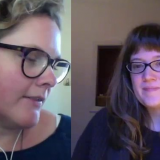 Cliquez ici pour le podcast audio. Dans le cadre d'Imagine, j'entreprends une série de rencontres avec des créateurs et créatrices qui vous partageront leurs inspirations, idées,...
Bookshelve
Inspiration
Lifestyle
Mind & spirit
Music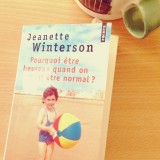 Un bouquin qui remet les pendules à l'heure, permet un regard en arrière sur les dégâts générationels engendrés par le dogme de l'église catholique. Les névroses de nos grand-mères n'arrivent peut-être pas à la cheville de celles de Mme Winterson, n'empêche que notre histoire, celle nos ancêtres, est parfois bien sombre et laisse une trainée macabre derrière nous. À lire.
Une lecture rapide du mois d'août. Est-ce par intuition que j'ai eu envie de lire ce livre, en tout cas, il est arrivé pile dans ma vie. Un mois avant le décès de papa. Cet ouvrage, c'est en fait...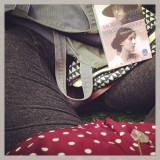 Vita & Virginia, Simone & Nelson. Chassé croisé de bouquins choisis au...
Routes et déroutes, vagabondage et aventures sineueuses, on a le goût de suivre l'auteur...
This, friends, is a precious tool/companion. An inspiring piece i return to and re-read once a year, or when i feel in need of strength. Natalie Goldberg, Writing down the...
"J'écris, je crois, surtout pour témoigner et transmettre." « Je crois que mon espace de travail en témoigne. C'est un espace ouvert, une partie de mon salon, où j'écris à mon bureau (don...
I'm an expat. Moving around, feeling free AND comfortable is what i crave for. I remember being 8 years old, sitting in our little suburb bungalow, watching television (way too much of it, due to accute boredom)...
"Le monde sera sauvé par la femme occidentale" - Le Dalai Lama Cette citation a de quoi réveiller Blanche-Neige. À la question pourquoi la femme occidentale sauvera t-elle le monde, j'adore la...
From Ermie L.A. on Instagram, follow her...
100% naturel, non testé sur les animaux, fait au Québec : mon produit du moment, le gel vert de la marque officina.
My new frames will be made in Italy, with love! When in London last august, i stopped by McClintock's to try some frames, one of them being the Nerone by Res/Rei, which i haven't heard of before. At first...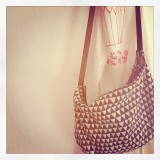 My current favorite bag, from bookhou on Etsy. Under it is another item bought on Etsy (!), from MrPS....
July 29, 2013, the planets will form an almost exact Grand Sextile. These are all very positive and harmonious aspects completely surrounding the planet in a Sacred Geometric configuration. This is an awesome alignment...
A must read, mind expanding, knocking off your socks thinking. Consider that you can see less than 1% of the electromagnetic spectrum and hear less than 1% of the acoustic spectrum. As you read this, you are traveling...
Sometimes people translate the daily stuff in words that affect us profoundly. I am keeping a diary since i'm a kid, writing mostly everyday – the good, the bad, and everything in between. Expressing...